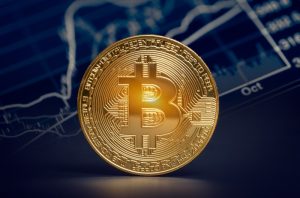 Bitcoin is an electronic currency which is used on the internet. Since its creation back in 2009, people have a lot of queries about it. Furthermore, bitcoin is public money that is digitally processed. It is created through various difficult mathematical computations and is being manned by several computer users that are identified as "miners'."
You may wonder why there are people who are interested in using bitcoins. The reason is they are inclined to use bitcoins because they are easy and cheap to use for international payments because they are not subject to any regulations.
In addition, small enterprises also prefer bitcoins because there are no required credit card fees. Now, if you are interested in using bitcoins, here are a few guidelines you need to keep in mind.
Choose the bitcoin exchange platform
When you acquire bitcoins, you need to check the legitimacy of the bitcoin exchange marketplace. In spite of the fact that bitcoin transactions are less likely to be regulated, you still need to identify those marketplaces to prevent scams.
Be extra careful with your public address and other bitcoin-related information  When you choose to transact using bitcoins, you need to be very careful. Protect your personal information, especially your private key. Keep in mind that bitcoins can be stored in a digital wallet in either a user's computer or in the cloud.
Remember that when storing bitcoins in the cloud, servers may be hacked. Whereas when you store bitcoins on a computer, you may accidentally delete some of the information or a virus can destroy them.
Use bitcoins with good intentions
Although doing transactions with bitcoins is being recorded in a public log called blockchain, the names of users are not manifested except for their wallet IDs. Because of this, it lets the users transact for illegal activities without fear of accountability because it is not traceable.
Despite these kinds of features of bitcoin transactions, law-enforcement still have their own way of regulating illegal activities so use bitcoins wisely.
Bitcoin is a new way to buy and sell goods, and maybe even invest. Knowing some guidelines when doing transactions using this currency is a must for you to avoid glitches.