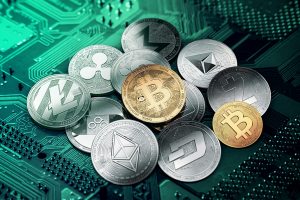 Trading with security and great earning potential is what the crypto currency trading offers. This has become the newest method to invest and earn money. You can easily trade altcoins and bitcoins for US Dollars and other currencies. It is the safest way for you to play in the crypto-world without all the hassles and worries.
Why Choose Crypto Currency Trading?
There are so many ways for you to invest, trade, and earn. So, why should you choose crypto currency trading? It is because it offers a lot of advantages. Below are some of the great advantages you get as a crypto currency trader:
Don't have experience with the cryptocurrencies? You do not have to worry about that! Getting started with the world of crypto currency is very easy to learn and to master. It is as if learning the English alphabet.
Have you ever heard about people wanting to trade but can't connect to their brokers easily? In the world of cryptocurrencies, everything is done with the help of the best of technologies. Since it is done online, this gives the users the access to trading anytime they want to.
Have you experienced winning, but losing most of the amount you won to pay for spreads? Crypto currency trading has smaller spreads. Thus, if you win, you get to keep most of your winning money, and you only pay for a small spread, which is almost immaterial.
Tips in Crypto Currency Trading
Understanding the bitcoin chain is a must.
Do not hold to anything for too long except for BTC. Make 2 weeks your longest time of holding onto cryptocurrencies.
Always limit losses and secure winnings.
Develop technical analysis.
Learning the correlation of an altcoin and a bitcoin will give you advantage.
The things stated above are just a few reliable tips that might be of use when you are into crypto currency trading. With this kind of trading, you can either win or lose a small or big amount of money. It all depends on your trading habits.