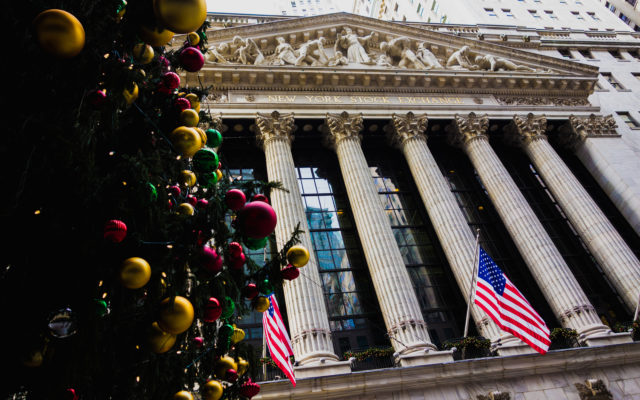 Bitcoin price fought off a full correction of its recent bull run December 25 as traders fled the "worst" Christmas Eve ever for stock markets.
---
Bitcoin Price Retraces 10 Percent
Data from across major exchanges delivered what many had expected for cryptocurrency markets Monday – a reversal of the bullish trend which at one point gave Bitcoin two-week gains of over 35 percent.
At press time Christmas Day, BTC/USD 00 was trailing around 10 percent lower at $3760, having held $4000 support for only around 48 hours.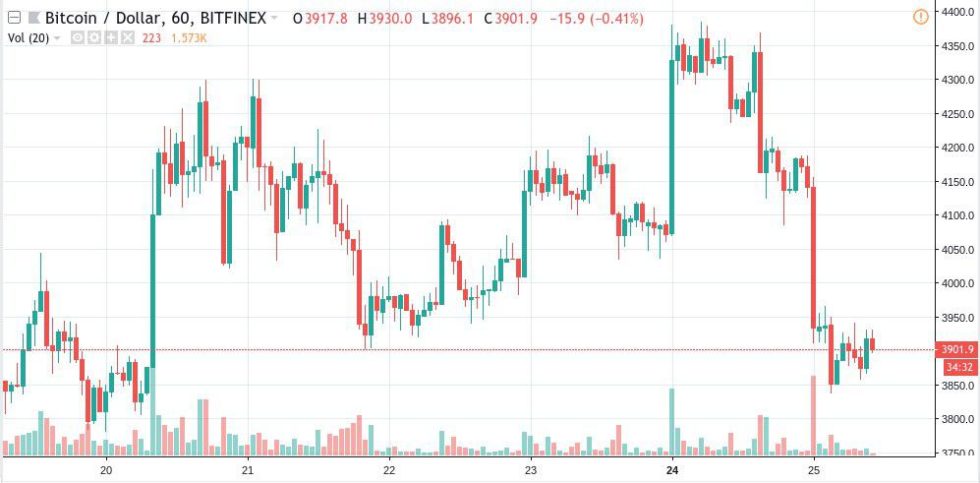 Major altcoins, some of which had advanced much more quickly after the Bitcoin price began climbing, in turn, delivered heavier losses.
Ether 00, which rocketed from $85 to almost $160 in just a few days fell back to $129, while Ripple's XRP token 00 likewise lost around 13 percent.
Stock Wobbles To Continue Through New Year
For traditional stock traders, however, there was no chance to take any Christmas profits before fresh down side emerged.
Amid worries over the US economy, the fabled "Santa rally" failed to materialize this year, leading to chaos in Asia on Christmas Eve, which is continuing on open markets. The Dow Jones dropped 653 points Monday – the worst Christmas Eve on record.
"There are a whole number of factors that have triggered this latest risk-off climate, including the Fed's very modest deviation from its (rate increase) plan and the government shutdown in the United States," one economist told Reuters.
The increasingly risky mood has begun to trigger forecasts of shorting potential for macro markets.
Speaking last week, Mike Novogratz, CEO of cryptocurrency merchant bank Galaxy Digital, said that the broader markets could ultimately now become more "exciting" than cryptocurrencies.
"We are entering a cool era for macro," he told Bloomberg.
Crypto is less exciting now versus macro. Macro got quite boring for many years, and crypto was really exciting.
The volatility which returned to Bitcoin and altcoins mid-November ended a prolonged period of sideways action, which many assets remaining in a tight corridor for several months.
What do you think about cryptocurrency markets versus stocks? Let us know in the comments below!
---
Images courtesy of Shutterstock, Tradingview.com
The post Bitcoin Price Caps Christmas Cheer as Stock Traders Receive Coal appeared first on Bitcoinist.com.