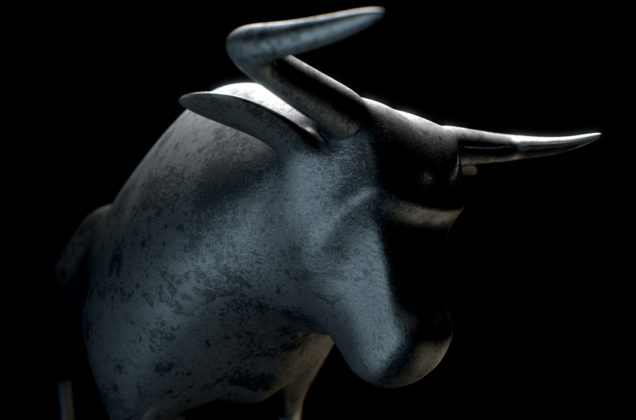 Bitcoin's historically low volatility coupled with limited liquidity and trading volume are creating the perfect storm for it to post a massive movement
Multiple technical indicators are confirming that this sideways trading is likely to end in the near-term, including the crypto's Bollinger Bands, which are currently the tightest they have been since November of 2018
One analyst is now noting that he anticipates Bitcoin to see a "monster breakout" in the next three days
This could propel the benchmark digital asset above a crucial trendline that it has formed on its daily chart, and potentially lead it to see significantly further upside in the days and weeks ahead
Bitcoin has been flatlining throughout the past few weeks, struggling to garner any clear momentum as it trades within the lower $9,000 region.
Its consolidation channel has been compressing throughout the past month, as it was previously seen relatively large gyrations between $9,000 and $10,000.
This lackluster price action has been driven by declining trading volume and liquidity, as analysts are widely setting their sights on altcoins at the present moment.
One analyst is now noting that he expects Bitcoin to post a "monster breakout" in the coming three days, which could set the tone for where it trends throughout the rest of the year.
Bitcoin Continues Consolidation as It Approaches a Crucial Descending Trendline
At the time of writing, Bitcoin is trading down marginally at its current price of $9,150.
The cryptocurrency has been hovering between $9,100 and $9,200 for the past week as its buyers and sellers both reach an impasse.
Before ranging between these two levels, BTC had formed a channel between $9,000 and $9,300.
Where it trends next may depend largely on whether or not buyers can push it above a descending trendline that it has been caught beneath for the past few months.
If broken above, this could catalyze a fresh uptrend for the embattled cryptocurrency.
One analyst spoke about this in a recent tweet, offering a chart showing just how close BTC is to shattering this level.
"Bitcoin daily chart – Testing trendline resistance."
Image Courtesy of Big Cheds. Chart via TradingView.
Analyst: BTC Likely to See Massive Breakout in Coming Days 
Another analyst recently explained that Bitcoin's current positioning between multiple key levels, coupled with its squeezing Bollinger Bands, indicates that a massive movement is brewing.
"BTC monster breakout within next 3 days imo," he explained while pointing to the factors outlined on the below chart.
Image Courtesy of CryptoBirb.
As seen above, the first target he appears to be watching sits at $10,500. Once hit, Bitcoin's reaction to this high time frame resistance will be crucial to determining its macro trend.
Featured image from Shutterstock.
Charts and pricing data via TradingView.